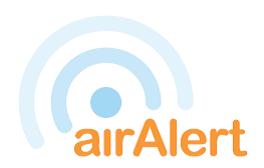 A free service called airAlert has been launched in Eastleigh to provide residents with information and updates on the Borough's air quality.
Those who sign up will be alerted in advance when air quality is predicted to be poor. airAlert is designed for people who are more susceptible to air pollution, such as those with existing breathing and heart problems, but everyone is encouraged to sign up for this free service.
On days when an airAlert is issued, sensitive people are advised to lower their exposure to pollution through actions such as avoiding busy roads where possible and reducing strenuous physical activity.
People who lead more active lifestyles are encouraged to remain active by continuing to walk and cycle as usual. This has the added benefit of reducing personal contribution to pollution.
For more information and to register, visit: